Uncorrected Proof Sold!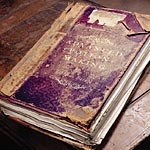 Jul 08, 2003
Uncategorized
The uncorrected proof of Philsopher's Stone that Melissa posted about on July 7, has been auctioned off according to Ananova.com.
Of the 13 Harry Potter books up for sale, an uncorrected proof copy of Harry Potter And The Philosopher's Stone sold for £2,600. The copy featured a plain yellow cover without a front picture.