Jim Dale Talks Potter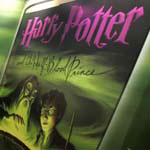 Jul 09, 2003
Uncategorized
Our Jim Dale interview is up at last! Some quotage for you:
TLC: You've done work with Disney – how do you feel J.K. Rowling's and Disney's treatment of children differ?

JD: Look at life, life's a lot harder these days. Just look around, children are being indoctrinated with things that we never even heard of when we were kids. And they're watching things on television and films that we would have shocked our parents. They're open to the whole the reality of the world which we weren't. We were cocooned from it, we were shown these Disney films, you know, Never Never Lands and all that sort of thing.
Hearty thanks to Mr. Dale, and I hope you all enjoy! This was a real pleasure.