Some Harry Potter Fans Ask, "Who's Hamlet"?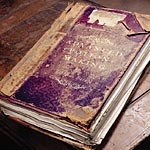 Aug 11, 2003
Posted by Melissa Anelli
Uncategorized
Okay, it's not that bad! The BBC does report, however, that a recent poll showed people were better acquainted with JK's work than Shakespeare's. The short article takes a look at pop culture and its effect on classic literature.
Thanks, Geoffrey!