The Age on Fan Fiction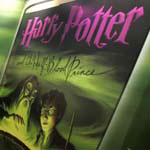 Jan 05, 2004
Uncategorized
The Age takes a look at all walks of fan fiction from books to movies and television leading off with a look into the world of Harry Potter fic.
In the marketing milli-second that parts the latest Harry Potter book from an impending Harry Potter movie, lunch box or confectionery range, J. K. Rowling's mass audience has found a way to amuse itself. Hungry for Hogwarts, and always eager to follow fresh narratives, addicts of Harry have found a way to take the edge off: they simply create new stories themselves.

Explore the internet or dive into 'zine culture and you'll discover more than 100,000 pieces that employ the characters and settings founded by Rowling in her HP series. Some of the work is stunning, much of it is drivel, and all of it risks inspiring the fury of Warner Brothers and Harry's other trademark holders.

Despite a threat of legal notices and continued aloofness by the more upright literary community, this work is flourishing. HP-inspired fiction has even given rise to its own stars, some of whom rival Rowlings's own talent for rococo prose and colossal word count. These exuberant HP writers are the latest heirs to a literary tradition known as fan fiction, or fanfic. The genre is staffed by fans of a specific book, television show or movie. Using established characters and surroundings, writers arm themselves with a healthy sense of creative entitlement and let it rip.