What Goes Into Protecting J.K. Rowling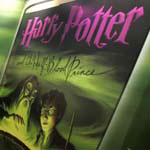 Jan 05, 2004
Uncategorized
British tabloid "The Express" has an article that interviews Hollywood bodyguard Jacqueline Davis about what it is like to work with Ms. Rowling and some of the stalkers she's had to deal with.
An elite female bodyguard has revealed Harry Potter creator JK Rowling's publishers have insisted she have a round-the clock, 10-strong security team.
The author, whose fortune is rapidly approaching half a billion pounds, has never asked for protection. But she has reluctantly become one of a number of celebrity clients of leading Hollywood bodyguard Jacqueline Davis. The 45-year-old former policewoman is a real life undercover agent, responsible for the safety of several of the world's A-list stars.
The reclusive author has already attracted several obsessive fans. In July last year, American woman Melissa Cho, 41, was deported after it was alleged she plagued Rowling with phone calls and letters and went to her Edinburgh home and other places she might be. Although, according to Davis, there are always other considerations when looking after the 37year-old. She said: "JK does not ask for a bodyguard but her publishers demand it. "As soon as someone is famous there is a guarantee they will attract nuts.
And it is not just to protect her. "Once there were over 3,000 youngsters on a train platform trying to get her autograph. It would have been a nightmare if any of those children had got hurt. "And when you have that many youngsters in one place, there will be perverts." Davis added: "But parents sometimes see a long line and tell their eight-year-old to wait alone and they will come back later. "It is not very wise."
Rowling is notorious for guarding her privacy. She bought her £1million home in Aberfeldy, Perthshire to escape the limelight. But she regularly stays at her £500,000 house in Edinburgh with husband Neil Murray, daughter Jessica and baby son David. This is not the first time she has been forced to hire bodyguards. Three years ago, she was forced to act after David Neate, 57, from Exeter, bombarded her with letters. The loner was cautioned after sending up to three letters a week, some 40 pages long, in a seven-month campaign.
British born Davis is a regular on the celebrity circuit. She often protects many of the A-list movie stars who attend Oscar night in Los Angeles and she is also employed by the Saudi Royal family who need her services to look after relatives.