A New Look for the Floo Network!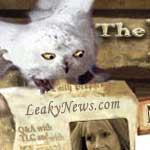 Jan 08, 2004
Uncategorized
Our partner in Potter and proprietor of the HP Lexicon, Steve Vander Ark
has given The Floo Network (TFN) Web site a bit of a facelift, for those of you unfamiliar with TFN it's the collection of sites including The Harry Potter Lexicon, Quick Quote Quills, a collection of J.K. Rowling interviews, and TLC – it also includes a forthcoming news site known as Hogwarts Gallery which will contain all the pictures having to do with the movies, books, merchandise and more.
Check out the site and make TFN your Potter home page today.