Updates at JKRowling.com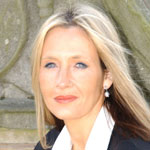 Oct 04, 2004
Uncategorized
Our favorite author has updated her website. For the answer to the poll question (What did Dumbledore's Howler to Aunt Petunia mean?), as well as to other things that have had us wondering (How old exactly are Bill and Charlie?), see her F.A.Q., then jump over the Rubbish Bin, where she debunks yet another rumor as to Harry's origin.
Update: JKR has refigged her Colin's camera answer here:
SO… as Colin's batteries can't work in Hogwarts, clearly his camera is running off the magical atmosphere and he is then developing his photographs in the magical potion that causes the figures therein to move. All of which goes to show that Colin has a lot more initiative than I ever realised.

The poll question answer has also been queried, but I didn't get that one wrong — for details, see P.S.

I have learned something from this experience, which is that when you proof read twenty chapters at a sitting, then decide to do some FAQs for the website in the early hours of the morning, you mess up. I'll make sure I'm a bit more alert for the next batch.
Well, HBP is at least 20 chapters long!
Thanks to the many Leaky readers who emailed!