The HBP FAQ: Everything There is to Know about Harry Potter and the Half-Blood Prince (If You're not J.K. Rowling)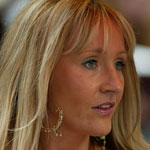 Oct 05, 2004
Uncategorized
Well, it's up at last! We have been waiting to go live with this since the title was announced and since our server got set up but it's taken a while to work out all the bugs.
"The HBP FAQ: Everything There is to Know about Harry Potter and the Half-Blood Prince (If You're not J.K. Rowling)" is exactly as its name suggests. Designed by our own John Noe and compiled and written by TLC staff (with help from Floo partners The Harry Potter Lexicon and Quick Quotes), it is a compendium of every last bit of information out there about book six, all on one page. Every interview quote, every Lexicon fact, everything that might pertain to the book is on this site for your perusal. (And if by chance you see that we've missed something, please let us know. Editor Sue was very thorough in her research, though!) It is a TLC/Floo project, and marks the launching of HPandtheHalfBloodPrince.Org as well as HPHBP.org.
In addition to finding every last scrap of info on the page, you can also sign up for e-mail and text-message alerts so that you can be the first to know the release date when it is made public. (We regret to say that the text message service, for now, is only available in the United States and Canada – we would love to be able to offer this internationally, so if you know of a solution that won't break our banks, please let us know.)
We owe a tremendous debt of gratitude to Chad Everett, who configured a Notifier plugin for Movable Type that allowed us to set up e-mail notifications for this specific category (and all categories for that matter, but more on that later). He also put up with our neuroses, quite a feat. Thank you so much Chad!
We hope you enjoy the FAQ! Let us know if you trip over any bugs. Oh, and…our Web hosting company is going to hate us for this…but be sure you refresh.

Happy reading!