Warner Brothers "Time Turner Sweepstakes" for Chance to Interview JKR and the Trio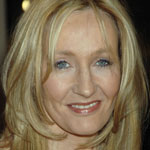 Nov 08, 2004
Uncategorized

Warners Brothers is launching today their "Time Turner Sweepstakes" in which the Grand Pize winner will get the chance to interview author J.K. Rowling and Harry Potter actors Daniel Radcliffe, Emma Watson, and Rupert Grint. The winner will be flown to London, England to conduct the interview which will appear on the Harry Potter and the Goblet of Fire DVD as a special feature.
According to the rules, contestants may enter if you are a US citizen between the ages of 7 and 17 years old. The interview will take place either in the spring or fall of 2005, and will include a week long stay in England.
16 Daily prizes will be awarded as well, including gift certificates to the Noble Collection, Harry Potter Legos, Harry Potter Video Games, and Artbox Harry Potter Trading Cards. You will need to log in here with a Warner Brothers screen name when registering.
PLEASE NOTE: The Sweepstakes does NOT start today until 12:01 PM PST which is 3:01 pm here on the East Coast.
Thanks very much to Honks for this!