J.K. Rowling Possible Visit to Spain Peace Conference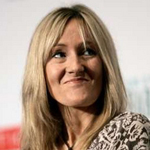 Dec 02, 2004
Uncategorized
A Spanish newspaper today reported that J.K. Rowling may possibly attend a world peace conference next year in Spain. This is to be an international forum with a focus on solidarity and peace. Several world leaders and famous individuals have been invited to attend this conference tenatively scheduled for early summer 2005 in Galicia, Spain. TLC reader El Cronista de Salem confirmed with the conference's press people that Harry Potter author J.K. Rowling has been invited. The article says:
Jimmy Carter, Kofi Annan, J.K Rowling, Rigoberta Menchu and Mijael Gorbachov are some of the people that have indicated that they will be arriving at this conference that will happen in May here in Santiago de Compostela.
Last year J.K.Rowling visited Spain when she received the Prince of Asturias Award. We will update with further details on this when we can.
Thanks El Cronista de Salem from JKRfans.com!