Transcript of New POA commercial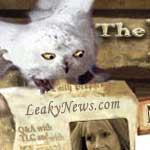 Feb 01, 2004
Uncategorized
We now have a transcript of the new :30 second commercial for POA that just aired on CBS:
Opening shot: WB logo/dark cloudy background as before, with uptempo version of theme music.
*Anncr: "The ride of the summer is here."
Shots of gear stick shifting, the Knight Bus zooming down the street Harry looking quite apprehensive inside the Knight Bus as it swerves through the city. Harry having his face squished up against the window as bus stops.
New shot of the driver Ernie Prang, and a shrunken type of head floating in the air that says.."Mind your head.."
*Anncr: "On June 4th…"
Dumbledore waving his hand over candles.
Anncr: "Old friends return."
Trio in pumpkin patch outside Hagrid's Hut, Hermione turns to camera Ron inside Lupins classroom says, "Riddikulus!" and then Boggart Snape appears, turns into Grandma dress and hat-wearing Snape
* Anncr: "New dangers awaken."
Dementor's hand opening the door inside the Hogwarts express, then a much longer and clearer shot of Snape turning to camera, Harry standing in the corridor with what clearly is the Mauraders Map parchment in his
hand.
*Anncr: "and the Prisoner of Azkaban escapes."
Sirius in his cell in Azkaban, the moving wanted Sirius poster in a snowy Hogsmeade. Shot of Hagrid hold his arms up [maybe the Buckbeak lesson], Harry shielding Hermione by a tree [possibly from the dementors].
*Anncr: "Harry Potter and the Prisoner of Azkaban – this film has not yet been rated" [words written on screen, same cloudy background]. Cleaning woman in hallway, most likely the Leaky Cauldron [yay!], a broom is sweeping by itself as she knocks and says "housekeeping" the door flies open, some sort of loud noise in background as white smokey light pours from opened door. Cleaning woman then says "I'll come back later".
END OF SPOT