Viktor Krum part has been cast for GOF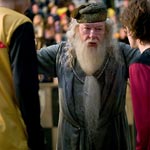 Feb 24, 2004
Uncategorized
Novinite.com is reporting that the part of Viktor Krum has been cast.
A Bulgarian boy currently living in London was given the part, for which over 600 boys turned out to auditon for in Sofia.
Until the last moment, British casting directors hesitated whether the part should go to the London-living teenager, or to one of two other Krum wannabes. They were among the 46 candidates whose taped appearances were sent to London by a Bulgarian jury, led by producer Victor Bozhinov.
We do not have any official confirmation of this from Warner Brothers, nor a name or picture. We will of course update you as soon as we learn more.
Thanks Ciara!