POA article in Disney Adventures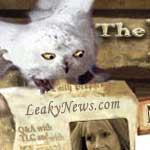 Feb 08, 2004
Uncategorized
In the March issue of Disney Adventures magazine, there is a new article about the upcoming POA movie. Included in the article are tidbits of information such as "There are 1,100 teacups magically stacked in Trelawney's classroom." "The Shrieking Shack really shakes, rattles, and rolls (without special effects) because of its location: a windy hillside." "There was an entire team of people whose only job was to create wrappers for the thousands of candies in Honeydukes." Rupert Grint adds "they have really cool sweets, but I like the jelly skeletons and jelly skull heads the best."
Included in the article are new pictures of Honeydukes that show the bright pink and peppermint green bags, tags, and candy wrappers from the store.
Anyone with scans, please send them along!
Thanks, Aramina!