Mike Newell: "I thought you could make a satisfactory one-film stab at it."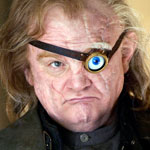 Mar 13, 2004
Uncategorized
In a recent interview with Mike Newell in DVDFile.com, Goblet of Fire director Mike Newell talks about his upcoming Potter project:
What's coming up in the future?
I'm making Harry Potter 4. It's not going to be finished for another 20 months, so I can't really see beyond that yet. …
Was taking on Harry Potter a big decision to make?
Yeah. I liked the story. Even though it was a huge book, I thought you could make a satisfactory one-film stab at it. And I can work in England, which is something I haven't done in a long time.
Is the same cast coming back?
Yes…but that is all I can say. (laughs)
Well, we'll all be looking forward to it.
As will I!
Thanks to the reader who sent this!