Set Report Part Two!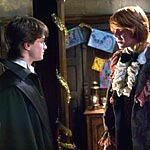 Mar 15, 2004
Posted by Melissa Anelli
Uncategorized
Here you go! In this update: PoA's newest and largest set, and a remake of one of the older ones; Mexican touches on the film, and the small details that make it all so interesting. More coming in a matter of days.