Dan Impostor on the Net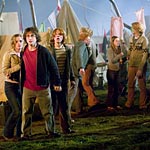 Mar 06, 2004
Uncategorized
Dan Radcliffe.com received a letter of warning from Daniel Radcliffe's father recently, explaining that someone on the net is posing as Dan, and reminding everyone that Dan does not communicate with his fans via e-mail or Internet. From his letter:
Daniel never communicates with fans via the internet or email for this very reason – he doesn't want anyone to be duped into corresponding with someone pretending to be him. For his fans' sake and safety there are no exceptions to this rule and anyone claiming to be Daniel Radcliffe is, I'm afraid, lying.
Thakns AQuigg, for the tip!