Potter Books Banned at Swedish School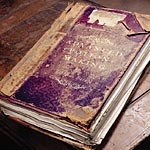 Mar 09, 2004
Uncategorized
A small school in Sweden is the latest to ban the Harry Potter series, according to an article that appeared in Sweden's newspaper Expressen. Our thanks to Lumos for the translation.
"Harry Potter is dangerous for our children."
That's the opinion of principal Iréne Ivarsson of the Christian Immanuelskolan in Borlänge. She has forbidden the Potter-books in her school.
The British author J K Rowling's books about the wizard Harry Potter is an international super-success. They've sold hundreds of millions copies, and given Rowling a fortune of 1,4 billion kronor. The first four books have been translated to swedish.
But principal Iréne Ivarsson is not impressed.
She tells Expressen "These books are not allowed at our school. They don't agree with the Christian values that we have. The books are about witchcraft. And I've heard that the woman who has written the books walks around saying she's a witch herself!"
Q: But don't you think that you're students will understand that this is about fantasy?
"No, not children. These books can create worry and conflicts. I saw a cover once at a one of these books, that had a satan-lightning (bolt?)."
Q: So Harry Potter can be dangerous for the children?
"Yes, the children receives the wrong signals. E.g. (for example), that evil can become good. And all this about magic doesn't agree with the values that we have. The children gets affected.
Q: How?
"It creates worry. I've heard of a student that had trouble sleeping after reading Harry Potter."
Q: Have you read Harry Potter yourself?
"I've flipped some pages in one."
Rowlings fifth book will be released in swedish in three weeks. She is currently writing the sixth book, and is planning a seventh. The Immanuel school in Borlänge has 35 students from kindergarten to 9th grade.