JKR Speaks Out for Imprisoned Children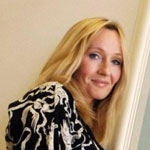 Apr 12, 2004
Uncategorized
Glasgow's Herlad reports that J.K. Rowling has joined in the request that German authorities offer asylum to the four children of the Ay family who were held in a former Scots jail for more than a year.
The article writes:
The four Ay children, now aged between nine and 15, and their mother were kept in Dungavel detention centre in South Lanarkshire while their application for asylum was being considered between July 2002 and August 2003.
Church and union leaders, cross-party politicians, and children's charities condemned the family's incarceration, arguing that it breached international children's rights laws.
Soon after the family were deported to Germany from the UK last year, a government report found that children should only be held in exceptional circumstances and only for a matter of days.