VERY IMPORTANT re: POA IMAX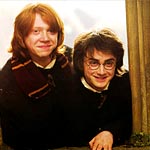 May 14, 2004
Uncategorized
We have been wondering why no promised checks have shown up at Leaky, Inc.'s mailbox, and regret to say it's because the wrong P.O. Box was on our page. The correct mailing information is P.O. Box 7308, New York, NY, 10150.
Update: Not to worry. The post office has assured us that as of now anything misaddressed has been sent back, and has posted a sign that assures that anything that comes in for Leaky Inc. from now on goes to the right box. If you get your check/m.o. back, let us know that you're re-sending. We have a list of everyone whose reservations we need to check thanks to this error – you will get into the movie, don't worry.
We apologize for the error, and thank you for your patience.