Daily Record's Title Erroneous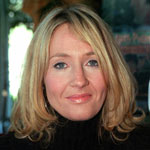 May 04, 2004
Uncategorized
The Daily Record reported unflinchingly today, in an article about J.K. Rowling turning down a Dr. Who writing gig, that the title J.K. Rowling's "latest installment" is Harry Potter and the Green Flame Torch.
It's unclear if the article is erroneously reporting the name of Harry Potter and the Order of the Phoenix, or erroneously reporting the name of book six.
In the case it means book six, there is absolutely no reason to believe it. J.K. Rowling has never hinted publicly at the names of the last two novels. Furthermore, this title has been kicking around the net for a long time, and still is not a title of one of the last two books, unless J.K. Rowling starts to like the sound of it and changes her mind. (Very unlikely!

Also, when we do find out the title of book six, it will be its own news – not thrown at the end of a corollary piece.
The article also says the book is scheduled for release next summer. This is also incorrect. No release date has been even tentatively scheduled.