Forget the movie, how about Rupert's hair?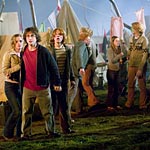 Jun 02, 2004
Uncategorized
In a CBBC Newsround poll, almost 20,000 people have voted on whether they like the longer haircut recently sported by Rupert Grint. Rupert's response when told by Newsround's Lizo that over half liked the look? "Cool".
Thanks to ChanceClay for the link!