Behind JKR.com's Brick Wall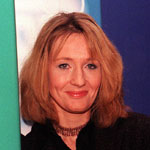 Jun 28, 2004
Uncategorized
Thank you to everyone who wrote in to let us know that there is a book title behind JKR.com's brick wall, and how to get to it.
If this is the title of book six (and really…it's anyone's guess…), JKR has used an old working title for a new book.
For more info, the title and how to get to it, read below (so you don't have to be spoiled if you don't want to be):
The title, Harry Potter and the Half Blood Prince, was a working title for Chamber of Secrets, as JKR admitted in a BBC interview.
To get to the title, click on the hair tie she has in the center of her desk on the main page; then open the door to see the brick wall. The bricks move. Click the middle one, the one below it, the one above the middle, the lowest one of all, and the highest. Then you'll be in a room; click on the fan. The fan will blow papers around and one of them will have the title.
Or, use TLC readers Michael Howley's and Stephen O'Keefe's guide to the bricks:
A=3rd row, 2nd brick

B=5th row, 2nd brick

C=7th row, 4th brick

D=19th row, 4th brick

E=22nd row, 3rd brick

The code is C,D,B,E,A
(Then click on the fan, etc.)
I want to say for the record it took Potter fans all of 20 minutes to get this.
Here's a screenshot, thanks to reader Dennis!