Book Six Title Behind Brick Wall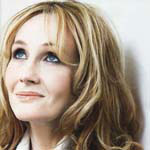 Jun 28, 2004
Uncategorized
We've got it in that the title behind the brick wall on JKR's site is the title of the sixth book, says a trusted source (because so many of you asked). Click below to read it (in case you are still valiantly trying to get through the door and find it for yourself, and in which case we say, 'good for you!').
Harry Potter and the Half Blood Prince
This was a working title for Chamber of Secrets.