Sunday Times: Rowling Advocates Child Care Reform in Czech Republic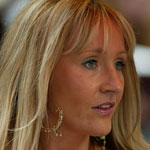 Jul 11, 2004
Uncategorized
Mild parental warning for graphic subject matter.
According to a report in the Sunday Times, J.K. Rowling has appealed to Stefan Fule, the Czech ambassador in London, about the plight of disabled children who are locked in cages at care homes in Eastern Europe.
She was urged, the report says, by a Times story written by an undercover reporter, concealed as a prospective social worker.
She is quoted as writing:
"The very idea of being locked in a bed-sized cage around the clock is enough to give adults nightmares – far more terrifying than anything Harry Potter has had to encounter."
The article exposing the mistreatment has stirred up conflict regarding the abuses in the country, the report says, and goes on to quote an official at the embassy as saying a letter from J.K. Rowling meant that "we realized this was serious and was not just going to blow over."
The report says Rowling wrote another letter to her European Parliament representative, Catherine Stihler, saying:
"I am sure that I am one of many who were horrified beyond words to read about the neglect and abuse of such very vulnerable people; indeed, the word torture does not seem too strong…The idea that children as young as five are being locked in cages for the majority of their lives is nothing short of horrific; that this is happening in a relatively prosperous fellow EU state can only deepen feelings of outrage."
The article also projects that interest by Rowling could be a tremendous boon to the advocates of reform, and may even urge the Czech prime minister to take on the subject.
Read the full story at the link.
How you can help: Write your own letter to your Czech Ambassador; here's the e-mail address for the American Czech Ambassador, His Excellency Martin Palous (thanks reader Lils). Keep in mind that the most powerful letter you can write is one like JKR's; to the point, proofread, careful and thought-out.
We at TLC have already been contacted by Klara, the web master of HarryPotter.cz, who is working on more alternatives. We'll keep you updated.