First Report from Tom Felton's London Meet & Greet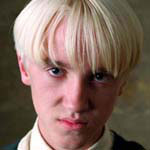 Jul 17, 2004
Uncategorized
Broken Angel posted on FictionAlley's boards today with her report from the Tom Felton Fan Club launch in London:
Got there few hours early so we my friend and I were the only people, so got chatting with Tom, his family and friends, and so helped them all set up for 2 hours! Best day of my life! And I got a hug from him! And a photo with him, my friend and I will soon appear on his official website! Everyone there was so nice, espeically (besides Tom!), Sharan (his mum), Shelley, and Sophie (friends of the family). They treated me like a person, not a fan…
CBBC Newsround has a report with photos of yesterdays meeting of the Tom Felton Fan Club in London.