Happy Birthday Harry and JKR!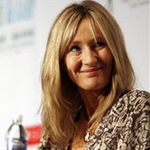 Jul 30, 2004
Posted by Melissa Anelli
As noted on JKRowling.com, today (July 31 in the UK) is Harry's – and J.K. Rowling's – birthday. A wonderful, magic-filled birthday to you both. The wonderfully artistic Marta has sent us a little glimpse into what's going on in Edinburgh right about now on this special day. Click for a larger version.