Domain Names Registered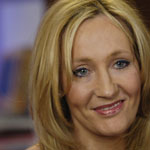 Jul 04, 2004
Uncategorized
CBBC Newsround reports that Warner Brothers, Lightmaker, and Seabottom Productions have purchased domain names related to the title of book six.
Among them, the companies registered such names as 'harrypotterandthehalfbloodprince.com'. Lightmaker is the company that created J.K. Rowling's website; Seabottom is a company that has been linked to the author.
The registrations weren't made until this past week; Newsround points out that an early registration likely would have tipped off too many fans.