China Delays PoA Release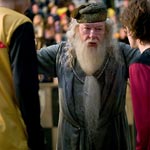 Jul 08, 2004
Uncategorized
The release of Harry Potter and the Prisoner of Azkaban has been delayed through the school holidays as part of an official government crackdown aimed at strengthening morals.
Although the government has not described how the movie might have a negative impact on Chinese youth, the media speculates it is due to concern over growing interest by that generation in Western-style music, video games, clothes, and movies. The crackdown has possibly also been fueled by recent reports of robbery and assault, in which teenagers claim to have been acting out scenes from television and video games.
The Spider-man and Shrek sequels were also impacted by the ban.
Thanks to Melanie for the link.