Scholastic OotP Release: It's a bird, it's a plane, it's…Expecto Paperback-um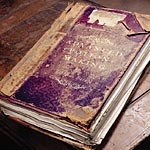 Aug 10, 2004
Uncategorized
If you're on the beach today, keep an eye on the sky: among the many ways in which Scholastic is pumping today's release of the OotP paperback in America is via airplane… so look up now and then! They will fly over Cape Cod, Long Island, Lake Michigan, the New Jersey Shore and Los Angeles and will read: "Harry Potter and the Order of the Phoenix Now in Paperback."
And if you read one of Scholastic's seven magazines this fall, look for "Expecto Paperback-um" in its pages.
According to a Scholastic press release, the marketing campaign surrounding this paperback costs a cool $1 milllion. The first printing is 2 million copies, bringing the total publication of Harry Potter books to just under 100 million. (According to a spokesperson for Christopher Little, JKR's agency, worldwide sales are as of now up to 260 million, a number sure to increase in the coming weeks.)
Click below for more about the campaign.
In addition to the planes, the campaign will include online, print and broadcast advertising; billboard promotion, and other retail promotions. Google has partnered up to help promote the book throughout the summer, and since August 1st billboard advertising has been set up enroute to the New Jersey Shore, Chicago's Lake Michigan, Walt Disney World in Orlando and Universal Studios in Los Angeles.
The top 30 radio markets have been running Harry Potter trivia contests; winners have received paperback copies of PoA and GoF. Starting today they will receive paperback OotPs. A grand prize package in each area will include a box set of the first four hardcovers, an OotP paperback, and a special collector's OotP hat.