Rumor: GoF Filming Threatened; WB Official Response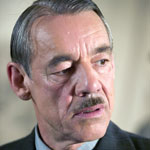 Aug 16, 2004
Uncategorized
This has now been posted to a number of sites, including IMDB.com, and we've received a number of emails about it. The report reads:
Security has been stepped up on the set of the new Harry Potter and the Goblet of Fire movie after the studio where it is being shot received a chilling terror threat. Leavesden Studio near London answered the menacing phone call last Friday, which warned of a brutal attack on the film's young stars. And insiders fear Al-Qaeda – the terrorist network responsible for the September 11 attacks – are behind the threat. A studio source says, "The caller apparently said, 'It's payback time… this is for all you've done to our women and kids.' The film is being made by American company Warner Bros so it sounds like it could have an Iraq or Al-Qaeda connection." Police and dog handlers have been drafted in to patrol the perimeter fence and the number of security guards has been trebled. A police spokesman says, "We are responding with extra vigilance."
Update: WB has issued a response to this threat:
"As with all responsible companies we take the well being of those within our employment, particularly children, very seriously and have always enforced rigorous health and safety practices. We have in the past received the odd hoax telephone call, but because of our strict security policies we always report these incidents no matter how seemingly trivial, to the relevant authorities. In this case as with previous hoax calls, no further action has been taken nor will be required.
Also read CBBC's story on it.