ADMIN: On Your Mark, Get Set…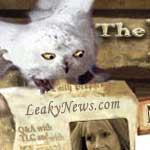 Aug 18, 2004
Uncategorized
Leaky's move to our new server is almost (but not quite) complete. Until that happens, a few quirks are to be expected (i.e. page access, comment ability), but we're working hard to make the process as invisible as possible.
Please note this work also affects the Lexicon, Quick Quotes and the Galleries.
We'll keep you updated, and thanks for your patience!