ADMIN: TypeKey for TLC Comments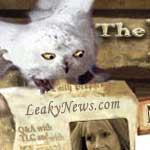 Aug 23, 2004
Uncategorized
You'll notice we've added a few links in the Comment Listing section. The one on the date/time gives you a permalink to individual comments (to make it easy to return to the thread when you like) and the second allows you to report a post to us as spam or inappropriate.
Please don't abuse the latter link. We'd like to receive reports only if a post violates our Terms of Use or is clearly spam. When you click on this link, it should auto-load an email into your email program – all you have to do is send it. We're working on making it a bit more automatic.
We'd also like to encourage you to sign up for TypeKey, MovableType's authentication service for comments. This allows us as a community to have a bit more accountability. Plus, to reduce spam and occasional nasty posts we get, we're toying with the idea of only allowing TypeKey authenticated posters to make comments live, while all others will be moderated. Should we go this route, we would let you know several weeks in advance but we wanted to let you know we were considering this as an option now. Once you're signed up, sign in.
We know some of you have had problems with TypeKey – if you report them to us we can investigate them and, if necessary, get support in getting them fixed should they affect multiple users.
Thanks – and we hope you continue to enjoy TLC!