Movie Magic Features Newell, More in GoF Article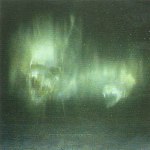 Aug 24, 2004
Uncategorized
Veritaserum has posted the text of an article out today in Movie Magic which features new quotes from Mike Newell:
"The films definitely have a dark, frightening feel to them," he says. "There's romance and magic in the story, but its mixed with this fear, this overwhelming dread. I want to be sure to capture the right mood, the right feeling. It's important to capture all the aspects of the story in the film, and that's my challenge. It's an honor to follow directors Chris Columbus and Alfonso Cuarón, who have done so much to establish the tradition of Harry Potter on film."
And more. Thanks Dreamer!
Also, as Jeff from HPANA so kindly pointed out to us, our Floo partner, the Harry Potter Lexicon has been featured:
"As we went to print, The Harry Potter Lexicon (www.hp-lexicon.org), a brilliant website dedicated to all things Potter, stated that the name of J.K. Rowling's sixth Harry Potter book will be Harry Potter and the Half Blood Prince. While J.K. has given no date for the completion of this installment, the Harry Potter Lexicon
presumes that the events in the book will take place between July 31, 1996 and June 1997. The Lexicon further states that the title doesn't refer to either Harry Potter or Lord Voldemort. Naturally, fans the world over are thirsting for this next chapter in the life of Harry Potter."