Gof Filming Update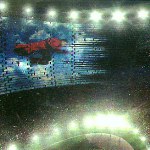 Aug 26, 2004
Uncategorized
CBBC Newsround has posted a story about filming of scenes for the upcoming Goblet of Fire film. At the Bodleian Library at Oxford University, scenes with Mad-Eye Moody(Brendon Gleeson), Professor McGonagall(Dame Maggie Smith) and others including Crabbe( Jamie Waylett) and Goyle( Josh Herdman) are being filmed.
"They went into New College which looked like it would be used for filming Hogwarts scenes. A man carrying a long, dark coat – the costume for Mad Eye Moody – went in, followed by a car with Dame Maggie Smith who plays Professor McGonagall, in it. This was definitely the place to be to see some action! Then all of a sudden, a bucket of water from above fell on me! And then another! It turns out they were filming on the roof and were wetting it by chucking buckets of water everywhere.

While drying myself off, I then heard someone shout 'Action!' and then the booming voice of Mad Eye Moody, played by Brendan Gleeson, echoed through the air.

The doors to the college opened and I could see a courtyard inside. Some kids dressed in black Hogwarts robes were walking around inside, including Malfoy's pals Crabbe and Goyle. Then about 50 kids dressed in raincoats to cover their robes came out in rows of two – as if they were actually in school – and marched up to the Bodleian Library where they disappeared inside."
Click here for pictures.