JKR Sifts Through Trash with "Rubbish Bin," Uploads New Hidden Info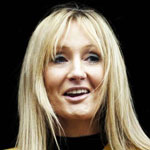 Sep 16, 2004
Uncategorized
If you click the gum wrapper between the notepad and dreggy teacup (right below a recently-placed marble – perhaps Remembrall? – that sits next to the pen cup) on J.K. Rowling's desk on JKRowling.com, you'll find a new section called called Rubbish Bin. As JKR explains it:
"It is inevitable that amongst all the who-knows-how-many Harry Potter/J K Rowling stories that appear in the press there will be some that are less than accurate. This is a great place to tell you the truth about some of the more-fiction-than-fact articles."
This sounds like a great section. She has a handy garbage-o-meter for rating stories (from "STARTING TO SMELL" to "TOXIC") and some of the stories overlap. For instance, the flagrantly untrue "Gilderoy Lockhart is based on J.K. Rowling's ex-husband" appears in both "GARBAGE" and "TOXIC." She also dispels rumors about her husband stopping his work and the origins of Quidditch. Enjoy, and thanks to the many readers who alerted us!
Update: Our readers also inform us that there are at least three bits of hidden Potterania to be found if you sneak around. The instructions to various bits are below if you don't want to be spoiled.
Note to readers: Thank you for all your e-mails, we truly appreciate when TLC readers write in to let us know they found something new. However the "spoiler" you've been writing about on the Extras page is not new, it's been on the site since day one. Read below for more.
Continued note: When you pick up an eraser on the Extras page and rub it over the blank piece of paper, a drawing is revealed: three items going into a cauldron. This drawing debuted with the site in May. Get all three items and you will receive a hidden piece of Potterania. Honestly, we appreciate the MANY notices but please be content…this one is not new. 😉
1: If you break the pen on the left in the Rubbish Bin, a new hint about which three items you need for Potterania appears. The items are eggs (which are in the Rubbish Bin section), grass/dog hair/something like it (which is in the Extra Stuff section by the eraser and pen, next to the picture of the dog) and marbles (which are on the fan site page; you have to move the top medal box to the side). Collecting these should yield a pic of Nearly Headless Nick
2: Wait on the main page until the Doxy arrives, then click the marble when it's glowing. Pages from Dragon Breeding for Pleasure and Profit will be the reward.
3: If you type 733837 into the mobile phone, you should get a drawing of Peeves. (Thanks Pilar!)
Also take note that "when Peeves comes in the Rubbish section he moves aside a gum wrapper revealing a 12 digit number." (Thanks Dani!) The number is upside down and hard to read but readers have been interpreting it as 058040 754422 or 058249 754422, and various others.