A Letter to Jo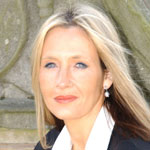 Sep 18, 2004
Uncategorized
Harry Potter Lexicon and MuggleNet have joined together to compose a letter to Ms. Rowling, asking her to consider clearing up a few things about the Potter universe. A few of the questions asked are:
*You've told us that Hermione's birthday is September 19. When she first came to Hogwarts, then, was she nearly eleven years old or was she nearly twelve?
*Was James a Chaser, as you said in an interview at one point, or a Seeker? Or did he play both positions?
*How many students are there really at Hogwarts?