No Percy in GoF?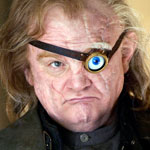 Sep 22, 2004
Uncategorized
Actor Chris Rankin has updated his blog with a note that he may not be in Goblet of Fire:
Turns out that my contract states that I was contracted to appear in Prisoner of Azkaban +1 more HP film – it doesn't have to be the next in the series (as we'd all presumed) – what this basically means is that we're unlikely to be seeing Percy in Goblet of Fire, but that doesn't mean that he won't be in another film along the lines of the series… but we might not!
See his blog for more.