BBC: Two-legged dog may be Potter star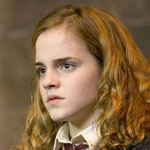 Sep 09, 2004
Uncategorized
According to the BBC, a two-legged dog who has learned to walk upright on his hindquarters may get a shot at canine stardom by appearing in GoF.
Faith's owners in Oklahoma City in the US believe the part could involve her appearing as the result of a spell.

…

But the Stringfellow family said British trainers working on the film had not yet confirmed a part for Faith, who was born with the disability.

…

The family has been contacted about the possibility of doing a few scenes in the fourth Harry Potter movie, The Goblet Of Fire, currently being filmed in the UK, but no plans have been finalised, they said.