Novinite: WB being secretive about Krum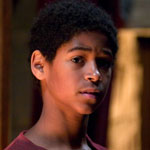 Sep 09, 2004
Uncategorized
This Novinite article says WB director Mike Newell may be trying to keep actor Stanislav Ianevski's mug hidden to amp publicity:
"Fans however can only guess as to what Ianevski looks like.

All my efforts to obtain more information about Stanislav Ianevski have come to nothing, says Victor Bozhinov, the Bulgarian producer who was in charge of the …casting."
We'd like to remind everyone that this is simply an allegation from one source, and a source that has been responsible for spreading a few HP nontruths in the past. There is no indication anywhere else that anyone is laboring to keep Ianevski's identity secret; a new actor, it's not surprising his photo is not plastered on many Web sites. Thanks Danielle for the tip!