New Wizard of the Month on JKRowling.com, News and Rumors Blank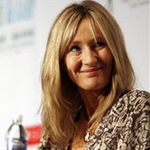 Jan 01, 2005
Uncategorized
Thanks to all who emailed! (We were partying for New Year's and not at our computers.) The new wizard of the month at JKRowling.com is:
Derwent Shimpling
(1912 – present) Ate an entire Venemous Tentacula for a bet and survived, though is still purple.
Thanks for the many emails letting us know the News and Rumors sections of JKRowling.com are blank; a visit to the text only version of the sections in question (news, rumors) suggest that this is simply because the year changed and those sections are archived by date. We're sure the unavailability of the archives will addressed/fixed shortly.