Half-Blood Prince Plot Speculation Continues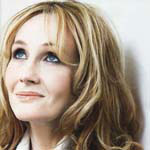 Jan 13, 2005
Uncategorized
With the new Harry Potter and the Half-Blood Prince book due to be released this year, the speculation grows on what the plot will be, and which character may die. The Star-Telegram newspaper has an article that says possible clues to Harry's future may be found in Lord of the Rings or from the legend of King Arthur.
"Either by accident or intent, Rowling is taking Harry down story paths that, among others, King Arthur and Frodo have already trod. Arthur, of course, has been a fictional stalwart since the 900s, when bards began singing about him. (T.H. White nailed the modern version in The Once and Future King.) Lord of the Rings author J.R.R. Tolkien was, like Rowling after him, an educator who was well-versed in literary history.

Rowling so far has recycled familiar material, albeit in an exceptionally interesting way. For instance, there's the orphan angle. Arthur Pendragon and Frodo Baggins were raised by uncles, too, though Sir Ector and Bilbo, respectively, were considerably more congenial than Vernon Dursley. "A-great-wizard-as-mentor" plot line provided Arthur with Merlin and Frodo with Gandalf. Harry has Dumbledore. In each instance, the young protagonist is aided by a motley crew of associates, and someone evil (Morgan le Fay, Sauron, Voldemort) has considerable dark magic to wield against them."
The article goes on to list 4 possible elements or events likely to happen. They are : A key character or characters must die, at a crucial moment Harry will suffer long-term loss of Dumbledore's protection, Harry must be betrayed by someone he trusts, and Harry won't live happily ever after. Please note, registration is required, but free, to read the entire article here.
In related news, the Atlantic has an article about all the betting on the death of a character in The Half-Blood Prince. In an piece titled "Which Harry Potter Character Gets Whacked?", the article says betting odds are favoring Hagrid as the character most likely to meet his end in the next book. "6:4 Rubeus Hagrid. Has Rowling simply run out of alliterative exclamations for this loyal brute, who spews nonsense like "Gallopin' Gorgons!" and "Gulpin' gargoyles!"? Subscription required to read entire piece. Thanks G.Lioness and Laura!