Dinner for Two at a Harry Potter Restaurant ?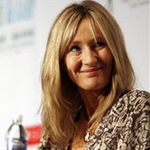 Jan 17, 2005
Uncategorized
Would you like to go out to dinner at a Harry Potter themed restaurant? Well, according to the Business Journal, you might be able to make those reservations in the future. This article says that a new Harry Potter themed restaurant is in the works and will open in the future. Steve Schussler, who had founded the Rainforest Cafe restaurant, says he has concepts for 7 new themed restaurants, and a Harry Potter one is included.
"The first concept — T-Rex — will debut in Kansas City, Mo., this fall, with additional sites slated for the Mall of America, Las Vegas and five other cities. His six other concepts — Hot Dog Hall of Fame, Asia, China, Children in Motion, Aerobleu and Harry Potter — all will open in various locations later on. "
The article goes on to say that Harry Potter author J.K.Rowling has been contacted about this proposed restaurant.
"Ever since, the team has been working on his seven concepts, searching the world for each restaurant's perfect components….Every field has its experts — every discipline, every commodity," said Helmut Lange, Schussler's vice president of retail. "We look for the best of the information."

The team has figured out 22 ways to make snow, 10 ways to do fire. They've gone to Asia, China and Brazil in search of dinosaur eggs, gemstones and 22-foot doorways. Schussler has spent hours on the phone with J.K. Rowling, the author of the Harry Potter series, since one concept centers on the young wizard. "
While this editor would dearly love to have a drink at a bar room area hopefully named The Leaky Cauldron, we can not yet confirm this story. We will update with further details when we can. Thanks to MuggleNet !
Update: A very reliable source has confirmed to us what we suspected: That there's a veryveryvery slim-to-nil chance (read: none, leaving of course the room for error one always leaves for the fantastical) that someone's been on the phone chatting for hours with JKR herself about an HP restaurant. Her representatives handle requests like this, not her. We'll update more when we can.