New Magazine Articles on Goblet of Fire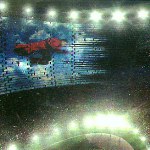 Oct 04, 2005
Uncategorized
There have been several new magazine articles recently about the upcoming Harry Potter and the Goblet of Fire film.
Veritaserum has posted scans from the new issue of Disney Adventures Magazine, which has interviews with actors Daniel Radcliffe (Harry Potter), Rupert Grint (Ron Weasley), Robert Pattinson (Cedric Diggory), Katie Leung (Cho Chang), and Stanislav Ianevski (Viktor Krum) where they talk briefly about life on and off the set of the new film. There is also this new interview from M magazine with actor Daniel Radcliffe who talks about a few things, including attempting to build a golf course with Rupert Grint.
Empire has listed Goblet of Fire as one of their must see movies for the November issue of the magazine. A brief blurb on the site about the film reads "Dragons, Death Eaters, girls, and He Who Shall Not Be Named – Harry's getting serious in what could prove the most spectacular Potter yet."
Finally, there is a lengthy article in the November issue of Starlog magazine that has interviews with Daniel Radcliffe and film director Mike Newell. Hpana has posted all eleven pages of scans of the article here.
Thanks to Veritaserum, Hpana, and all the many readers who send these in!