TLC Hosts Goblet of Fire IMAX Showings in Select Cities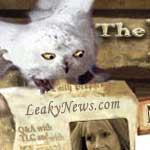 Nov 03, 2005
Uncategorized
We're happy to announce that TLC will once again play host to IMAX events to coincide with the release of the newest HarryPotter film. We'll be presenting events in select cities, featuring hosts from TLC as well as some of your favorite sites, including Fiction Alley, DanRadcliffe.com, and HPANA. Many of you remember how much fun we had at the Prisoner of Azkaban screening in New York on June 5, 2004 – this time, we're spreading the joy around the country all afternoon on Saturday, November 19, 2005.
Each loaction will feature activies for fans to enjoy while they gather and wait for the movie to begin. Fiction Alley will be selling wristbands to support the Katie O'Brien Memorial Scholarship Fund (http://www.fictionalley.org/wristbands.html) at the hosted event locations.
The following are a listing of hosted events:
New York, NY: NOW the 2:00 P.M. show
Hosted by Melissa Anelli from The Leaky Cauldron
Location: Loews IMAX Theatre, Lincoln Square
1998 Broadway & 68th St.
Theater contact information: 212-336-5000
Order tickets Fandango – search zip 10021, 11/19/2005 or call the theater
Ft. Lauderdale, FL: 2:05 p.m. show
Hosted by: Heidi from The Leaky Cauldron and Fiction Alley and Jenna from DanRadcliffe.com
Blockbuster IMAX Theater at the Museum of Science & Discovery
401 S.W. 2ND ST.
Order tickets by calling 954-463-4629
Houston, TX: 3 p.m. show
Hosted by Darcey from Leaky Lounge and
Fiction Alley
Edwards Marq*E IMAX
7620 Katy Freeway
Theater contact number: 800-555-8355
Lansing, Michigan: 1 p.m. show
Hosted by Jeff from HPANA
IMAX Theatre at Celebration! Cinema
200 E. Edgewood Blvd.
Theater contact number: 517-393-7469
Information about events at the Edwards Irvine Spectrum IMAX and the Seattle IMAX coming soon!
Tickets can be purchased through your IMAX theatre, or through Fandago.com to support the Floo Network, by using this link to search for and buy your tickets. Act fast because these special showings are selling out!
Here's an update about New York. They moved things around to accomodate a company that wanted to purchase the whole theater in the morning. They asked me to begin our "show" at 12:40, and I thought that meant the movie time, but it really meant our trivia and costume contest would start at around 12:40, and the movie itself would begin at 2:00 P.M.
So now, we know. Buy tickets for the two o'clock, and over the next few hours, we're going to change the information everywhere we've posted it, so everyone is on the same page. The manager just confirmed to me that they've only sold about a fourth of the tickets, so there's over 400 still available for all of you.
Thanks for your patience!