"Herald Hunt"-ers can get free GoF preview tickets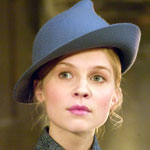 Nov 04, 2005
Uncategorized
The Miami Herald has an ad today offering complimentary passes to an advance screening of GoF, scheduled for Sunday, November 13. Passes can be picked up this Sunday, November 6, at noon at Coral Gables City Hall, in tandem with Dave Barry's Herald Hunt.
I learned yesterday that it's likely that I will be at this screening, too, so I hope to see a lot of you there!
Now, if you're looking for something to do next weekend in the lead-up to GoF, the South Florida Science Museum is hosting "Harry Potter Weekend", which will include a Maze Challenge, "Sorcerer's (Science) Magic Shows" on the quarter-hour and free 9-hole Galaxy Golf for everyone in costume. Call 561-832-1988 or visit www.sfsm.org for information.