UK TV Reminder: Dan Radcliffe on BBC1 Tonight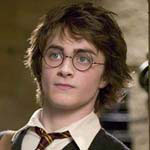 Nov 04, 2005
Uncategorized
As a reminder for all those who can get UK Channel BBC1, actor Daniel Radcliffe will be appearing tonight on the "Friday Night with Jonathan Ross" program at 10:30pm (UK time). The BBC press office has now posted an excerpt of tonight's interview with Daniel, and he reveals that he would someday love to play James Bond saying the possibility is "perfectly reasonable, I'm very suave!" Other tibits include:
Daniel, now 16, reveals he hasn't yet acquired a taste for alcohol: "I don't like wine. I think it's something you get at 18, and suddenly you like it."

And that although he's old enough to marry, "I probably won't… yet".

He's already deciding what to do when he leaves Harry Potter behind: "I definitely want to carry on acting, anything that's different to Harry Potter. I'm filming something in Australia at the end of the year, proper hard work, a wake-up call."
Anyone with video, screencaps, or a transcript, please send them in!
Thanks to DanRadcliffe.com!
UPDATE: The ever amazing Jenna at Dan Radcliffe now has up a transcript and screencaps at her site. Enjoy!