Rumors Fly About Harry's Fate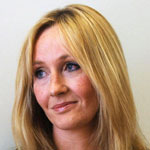 Dec 05, 2005
Uncategorized
The ever-so-trustworthy British tabloids are running wild with an ambiguous quote from Jim Dale, the voice of the American editions of the HP books, that says what we all know: That J.K. Rowling may kill Harry in book seven.
(Hint: She also may not.)
The Mirror says "the revelation will shock millions of die-hard Potter fans," and bases the 'discovery' on Dale's quote of "She's lived with Harry Potter so long she really wants to kill him off," which is clearly a personal assessment and not a statement on Rowling's behalf.
The Daily Record has jumped in with the same story.
Update: A spokesperson for Rowling has assured us that these comments were taken out of context in a gossip column.