PotterCast Live Call-in Show Scheduled for Sat. Dec 10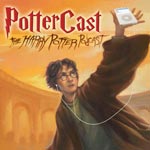 Dec 08, 2005
Uncategorized
We announced on the last PotterCast that we would be doing a live call-in show: well, if you're interested, we'll be taking calls this Saturday, Dec. 10, 4pm to 6pm Eastern Time. That's 9pm to 11pm in England, and 1pm to 3pm in California. At that time, John, Sue and I will be hanging out on Skype waiting to talk with you about whatever you want (Potter-related of course!) for broadcast early next week. You can get us by calling:
In the US: 1.425.29.62445 (1.425.BY.MAGIK)
In the UK: +020.7193.2872
Skype Username: PotterCast
We're excited to try this type of show for the podcast, and can't wait to talk to you!
Reminder: The deadline for sending us your Christmas-Potter Song Parodies (Filks) is Wednesday, December 14, 5 p.m. EST, for airing shortly thereafter!