PotterCast Video Special: NY Red Carpet Interviews in iPod Format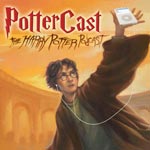 Dec 08, 2005
Uncategorized
The interviews from the Goblet of Fire red carpet in NYC we posted here and on MuggleNet have now been fused into one large file made available on our usual iTunes podcast feeds, so that those of you with a video iPod can simply play it there. This video features interviews with Dan Radcliffe, Katie Leung, Tiana Benjamin, Tolga Safer, Jamie Waylett, Mike Newell and David Heyman.
Our iTunes feed is subscribable by going here. Enjoy!
Also: The video of the live podcast is STILL coming, we promise; documentarian and aspiring filmmaker Stephanie is currently editing it and as soon as we have it, you will!