Robbie Coltrane: Not Signed Yet for Order of the Phoenix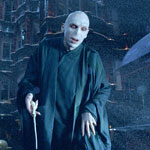 Dec 09, 2005
Uncategorized
Actor Robbie Coltrane has given a new interview with Manchester Online, where he discusses his role as Rebeus Hagrid in the Harry Potter films. He says that he is still unsure if he will be back in the Harry Potter and the Order of the Phoenix film, noting: "We don't know yet. It's not negotiated yet." The actor also goes on to address what he knows (or does not), about the outcome of the Potter series, confirming again that he has spoken to author J.K. Rowling about his character. Quotage:
Has she (JKR) told Robbie the ending?

"No, she hasn't. I asked her not to. She told me what happens to Hagrid, because I couldn't do it unless I knew what the story was."
Harry Potter and the Order of the Phoenix is still in the pre-production stages, and is due to begin filming in February of 2006. Thanks George!